MECup Projects
2nd and 3rd year Projects at Mitsubishi Electric Cup 2018 and 2019
2019 - MeDURA (Medicine Dispensing Unit for Rural Areas) - An IoT-based, GoT-assisted drug dispensing system within a Doctor-Diagnostics-Patient-Retailer Ecosystem.
A drug supply system is a necessity that many in rural areas lack. Drug stores are not available in all remote locations. In India, roughly 10% of the health budget is allocated to procuring medicines. Despite these efforts, the availability of medicines remains a challenge. Improper access to healthcare facilities, with the availability of medicine being a concern, hinders the realization of healthcare schemes. These statistics underscore the need for a system that improves access to medication. This project proposes a solution to a problem that has been only partially addressed. We propose a system that enhances the capacity of existing systems. This system provides for emergency and course-based medication, data sourcing, and analysis systems that connect the doctor, diagnostics, patient, and retailer on a platform.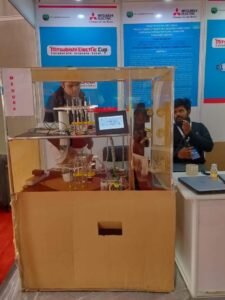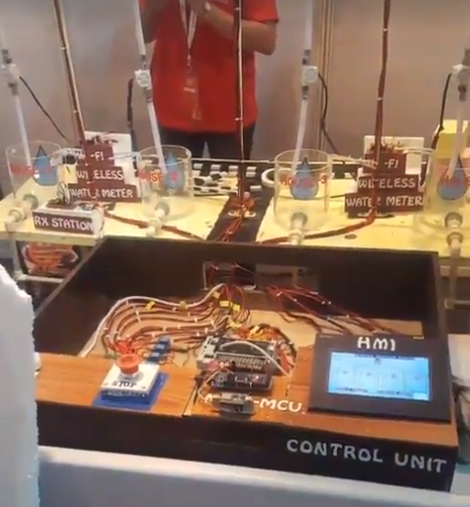 2018 - Water Distribution System for Smart Cities
The model project aims to develop an automated water distribution system for smart cities. The system was be able to monitor the water level in the demo tanks and the flow of water in the pipes. The system was also be able to detect leakages in the pipes by measring flow difference and generate triggers. I've developed wireless flow sensors that connect to the cloud over a dedicated WIFI network to be monitored remotely. The system also has a mobile application that has been used to monitor the water level in the tank and the flow of water in the pipes. I've also developed hardware that interfaces the flow sensors with Mitsubishi PLCs and wrote custom half-duplex communcation subroutines for the same. This project was later pitched to the Department of Science and Technology, Government of India and funded to be implemented at scale.